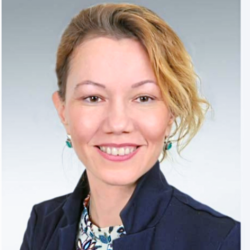 Profile
Current Organisation
Vienna University Austria , PROELL partnership/ Remotely Sorbonne University Paris
Current Position
Research fellow , Cybersecurity & digital intelligence, Industrial security & policy Partner Counsel,
Areas of Expertise
Biography
2011-2015 research experience as a PhD research fellow Ughent Belgium
Cybersecurity: cyberterrorism , cyber espionage prediction on energy plant and security policy regulation.
The following project was related to Digitalisation & Cybersecurity in social security. Passau University Germany ( just visiting member) 
Finally Ukrainian war
 let me start 3 projects I hope to win one of Horizon Funds to make my projects helpful for people, especially for foreign women in EU: 
1  Cybersecurity, digital intelligence "sputnik control" to secure non EU women and kids in EU from hartasement, trafficking etc
2. NEUWIEU non EU women in EU - co working of graduated in EU women researchers, engineers , IT with New NEU Vision of New Security, Cybersecurity, Digital security products, projects, programs, gudgets, industrial and engineering technologies ( though these women are refúgees or immigrants in EU graduated and fell in love with life, research, engineering job in EU) . 
3. Cybersecurity, digital intelligence
On energy, nuclear energy, petroleum industrial plants. 
4. Inno DigiMediRoadMap health security and cyber protection of data , people's security using this digital platform for their health security issues. 
Participating in initiative