A knowledge management platform to map, categorise and stimulate collaboration between European cybersecurity experts in support of the EU Digital Strategy.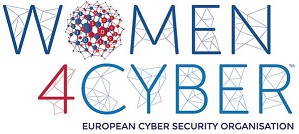 Cybersecurity ATLAS together with the Women4Cyber initiative from the European Cybersecurity Organisation (ECSO) have committed last year to create a registry of European women in cybersecurity. Women4Cyber Registry was created to identify and build the community of women professionals in the field of cybersecurity.
Organisations participating in the Atlas have the opportunity to enlarge their research network, to get in contact with relevant peers, and to improve the organisation visibility.
While some of the information published in the Atlas is public, you will need to access the platform using EU Login in order to view the complete Atlas dataset below. After authenticating with EU Login, you will have access to information about projects, courses and training, and a list of European experts working on cybersecurity.